Id not say I am personally active on Twitter.
But since its linked up with my Facebook page,It seems to attracted attention.
I have been very luck to be asked to review a stunning piece of hand made item from
The Jewellery Cafe.
Logo image belongs to the jewellery cafe
I was quite taken aback and very excited at the same time!
So I got a tweet asking me to look at the Esty shop and Oh my sweet goodness!
I cant get over the fact these are hand made! !
The photos on the shop show the detail of art and talent of the items.
Simply Stunning and creative!
I picked a really cute charm bracelet.
I do not own very many
bracelet's myself odd when I think about it....I don't even have a watch on my wrist either.(Mines in a drawer I used to wear one when I was out working.)
As I said the work put into these items are beatiful and there is also Phone Charm's at the shop its not all just Jewellery the Themes of the Items are Food.
These are the calories free yummy goodies I like!
Maybe cause I am on a diet (sorta.) and working out every day with dancing , weights and muscle work.
The may even cure my Cake Craving!
So lets have a look at the items!
You can Find all these yummy lovely goodies here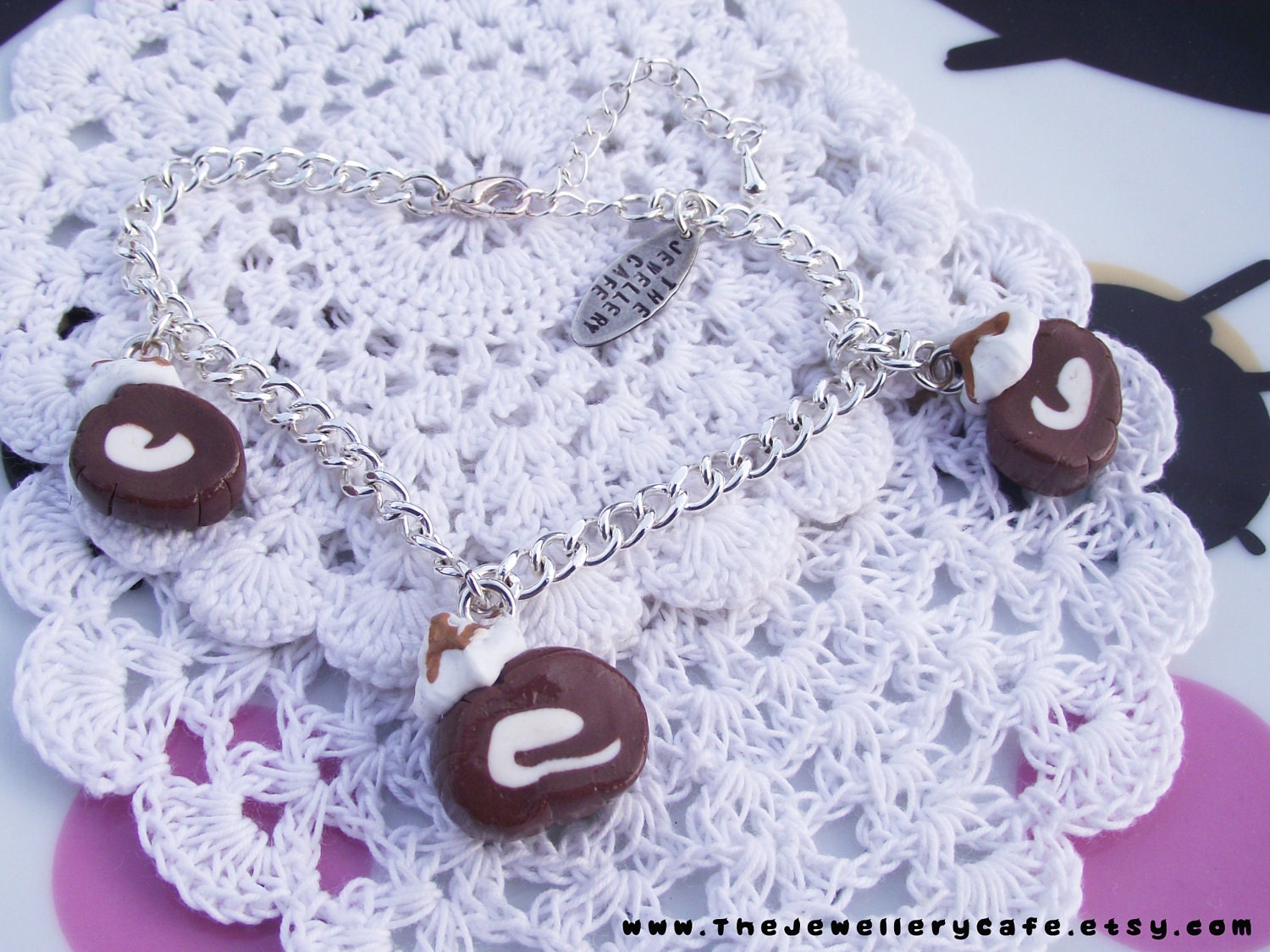 Yummy Swiss Roll Charm Bracelet.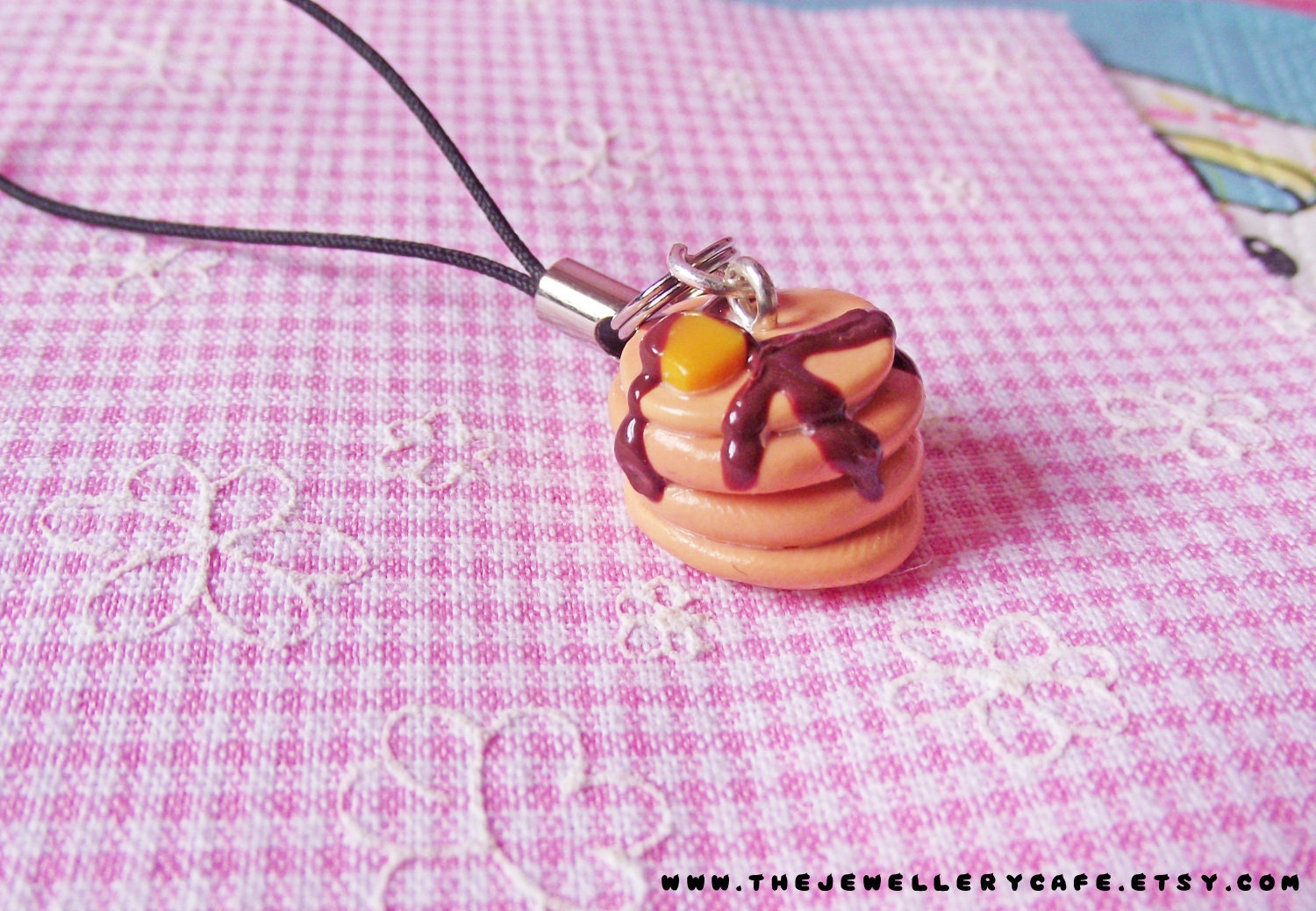 A very mouthwatering Pancake Charm for your phone .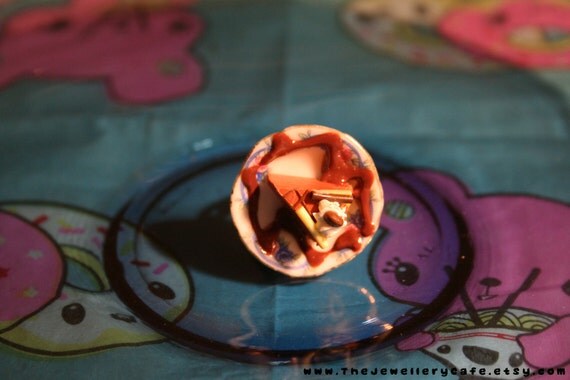 A slice of cake on a ring its so cute.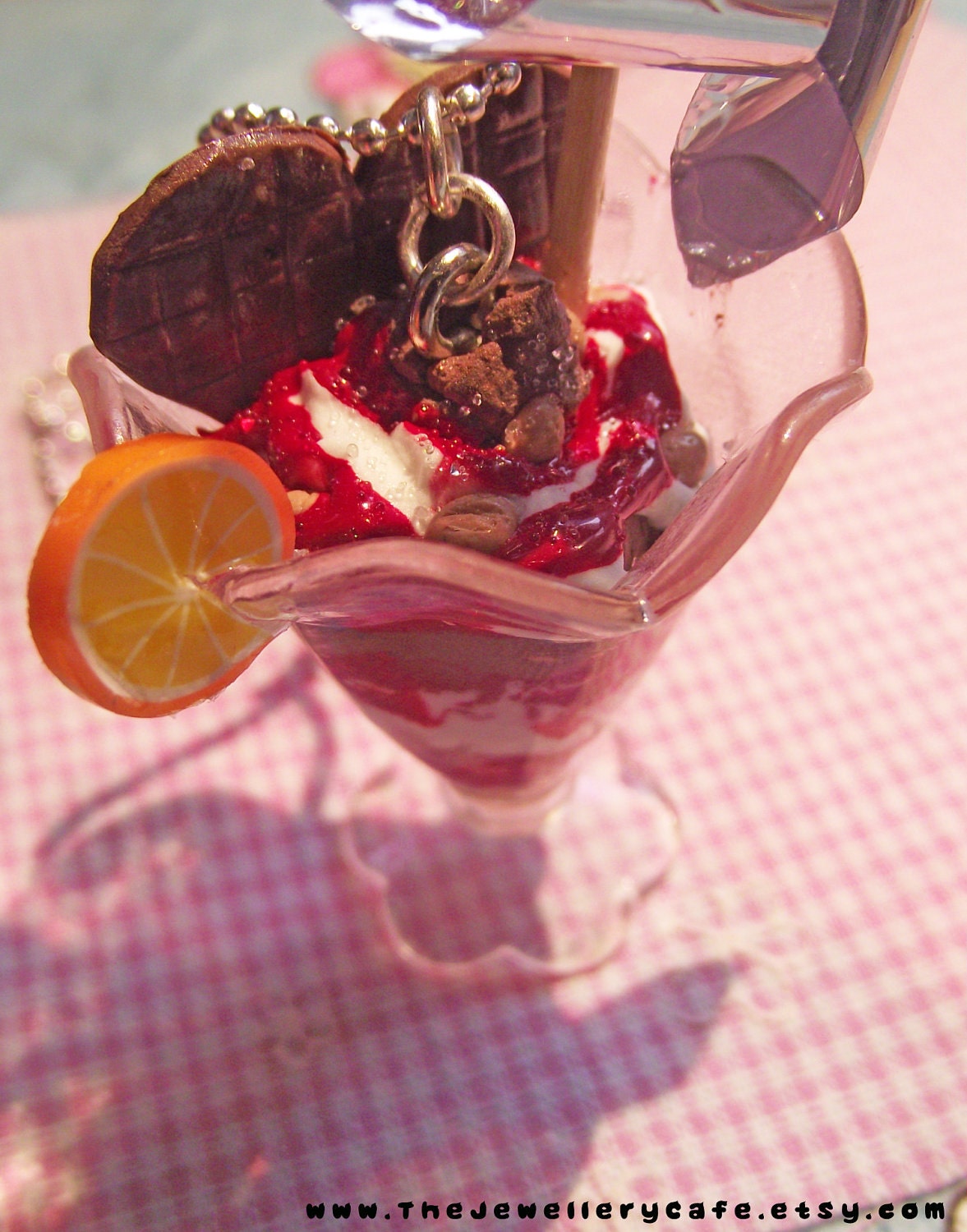 This is a close up of the Very Berry C
hocolatay pin wheel Sundae necklace.
LOOK at the Details,Like the Orange slice and the sauce!!!
So I got my item the today and because the shop is a Esty shop, its easy to order!
My item came in a secure sealed box and was wrap up in bubble wrap and gift wrap.
I got a cute cake bracelet.
I was every excited as the photos on the Esty showed a lot of detail.
Have a look for your self,I can not get over the amount of detail of such tiny charms.
It comes on a nice size chain that is easy to fit to be your size and can be snug or loose.
A very close look at the cupcake.
I really love my cupcake Bracelet its one of a kind,Well made and would easily work with any outfit for any day,It more than just for Kawaii cuteness it can be a normal every day piece that would be a great gift for some one.
Oh
And I have a treat for you all.
If your in the UK you can also get Free shipping with this Code
Cant say im not good to you all know!?
So till Later
Stay Super Kawaii!
Tartan
x