The weather is a huge topic,no matter where you go,some one comments on the weather and its been so so wet damp and cold here that means only going out if I really have to with chibi bean but the good news is that hubby has passed his driving exam we could take the car some time.
I am awaiting a harsh winter,I have a feeling it may be long snowy and very very cold. It would be nice to get some snow for chibi bean but it brings some problems along with it,but I really like snow.
So I decided to try and make a all weather post with super cute images and weather themed items that I love and are related to hello kitty !
Let the image spam start!
Lets get some cute rain themes!
And get these out the way with so much rain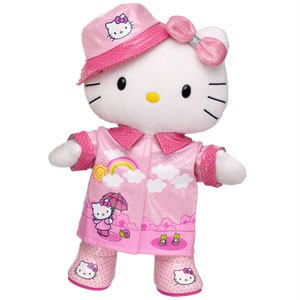 How cute is kitty in her rain coats!
Summer Kitty
Hello kitty summer holiday charm.
She looks so cute in all kinds of weather outfits.
I think she looks cute in her rain coats !
Spring time with kitty and dear Daniel.
How sweet do kitty look in her winter outfits for the snow?!
she looks so warm and fuzzy!
I thought it be nice to show the winter ones last ,so cute.
hope you all liked my blog entry of Kawaii weather with hello kitty!
Tartan
x