Hello Kawaii my Marshmallows!
How are we all doing today?
I thought about doing a small entry on my 'Must have Fashion Accessories'.
That I love and have maybe far to many of them and tell you why I like them so much.
The main reason for the accessories is that the can complete and change a outfit with ease.
My accessories tend to add to my outfits or match in with the style,but I like how they can be lots of fun too.
So here are my top 3 loved Accessories
I think My 3rd place award goes to ....
Printed tights,
There are lots of styles and prints out and that have been around a while now and you can find a lot of them through shops on Facebook. or on ebay. You can get really sweet simple ones or you can go crazy and have some fun with them and go over the top,I have a few pairs but not any of the cute ones such as BJD tights found at the lock shop or the ones with small images of designs that suit Lolita.
I really think theses are Kawaii and fun
My 2nd place goes to ...
Hair Accessories!
I really could not pick just one so...I am talking Hair bows and Hair bands and Kawaii Hats.
More a less anything you can wear on your head or attach to your hair,are a must have for me.
May be due to the fact I wear my wigs alot that I like to dress my wig up with a outfit.
But adding some thing to your hair is not only fab for outfit but so cute too.
Bows are not all pretty and girly any more nor are hair bands,you can get them with skulls and bats on them or covered with candy,not only that they can match up with any lolita cords too!
Oh and don't for get headbands with ears are cute likes of cat ears talking of which I love Cat hats,Hats with Cat ears on em,(Love cats!)and the best thing about hats is that they keep your head nice a warm too!
I got 2 cat hat beanies and lots of other hats but these are so cute below!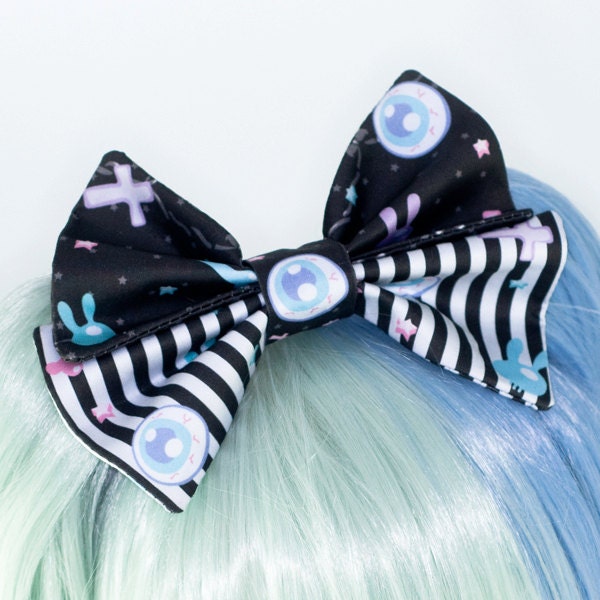 My 1st Top Fashion Accessories goes too...
Fake Glasses!!!
I am a huge lover of fake glasses,with them no only can you look smart and knowledgeable.They can be super Kawaii at the same time.They also can change your face and outfit with ease making a outfit look fun and geeky/nerdy/cute.
I got a lot of fake glasses and again its easy to pick them up on esty and ebay more so for those who want them to look cute but here are my favourite ones I have found on the net.
Hope you enjoyed my entry
Till later
Tartan
x
* disclaimer none of these photos belong to me,Source from Google*