''What is Kawaii..?" ..."How can I be Kawaii?!"...'' How can I be Kawaii like you?!'' '...''How can I be more Kawaii?!''...
I get these questions thrown at me a lot not just online but offline too often the ''What is Kawaii?'' one. So am going to brake these up and help all of you cute blog readers how to be Kawaii or extra Kawaii!!
What is Kawaii?!
(Based on the Blogger's own personal thoughts.)
Kawaii is a Japanese word
かわいい
Kawaī
, It means in English likes of ''Cute, sweet, dear,adorable,pretty,charming ,childish,and lovely.'' Its a word used a lot by girls, teens and even mature women. Its even being used all over the world now because Kawaii things are becoming popular.
But what does it mean then Well Kawaii can mean anything ''cute'' to every one because we all have
different
tastes. Some of us like cute animals, or cute funny photo' , others like cute 'n creepy or the Geeky cute stuff and others like cute and girly for example.
source from pinterest 'cute tea cup kitten'
Kawaii to me is a bit different to the above maybe because am such a lover of Japan and everything from Japan. So to me Kawaii is a Japanese thing that is Cute in Japan.. think Hello Kitty Rilakkuma and Mameshiba. But its not Limited to cute Characters! To me its also Style, Fashion, Music and Culture from Japan, Well that's my personal primary meaning of the word Kawaii and I don't try to limit it on purpose or anything I just feel it needs to be rounded off as a word as it means many things to every one but I will hands down admit I do use Kawaii for many other thing's like, to me my daughter is also cute or will do endearing things that are cute. So that is why I think Kawaii can be a personal thing!

copyright www.JapanLover.me
I often say Kawaii a lot, But I really like the word. I also interchange with both words Cute and Kawaii. Over all Kawaii has many meanings and its other main meaning to me is...
Kawaii is something that you like, makes you smile and feel cute and happy at the same time!
''How can I be Kawaii?'' ''How can I be Kawaii Like you?''
So, How can some one be Kawaii? Well its all down to personal taste and interests at the end of the day. What you might find Kawaii might not be Kawaii be for others not but its not hard to find others whom are Kawaii Kinder spirits- thanks to the cyber world!
To be Kawaii think of the things that interest you, Is it food, culture ,fashion style? ect ect and form there you can work on what you already have as a interest and research it along side Kawaii.
So lets have some steps on How to be Kawaii.
(From the Bloggers personal point of view.)
Being Kawaii is something personal. You don't need to change who you are to be Kawaii.
The best thing to research! Get on Google and Search Kawaii.
Depending on your interest of Kawaii you might want to look into the meaning of the word and the culture and Japan. If these things interest you, you may find yourself in heaven.
Do you adore cute characters and soft toys such as the famous Hello Kitty ? She is also a good starting points as she appeals to all kinds of people and will introduce you to other cute characters.
Or are you into make up- why not look into Japanese Make brands and Make up How to's Videos. Don't forget to look into cute fashions and more so the styles and sub styles from Japan ( J-Fashion.) Worth checking them all out by the way!!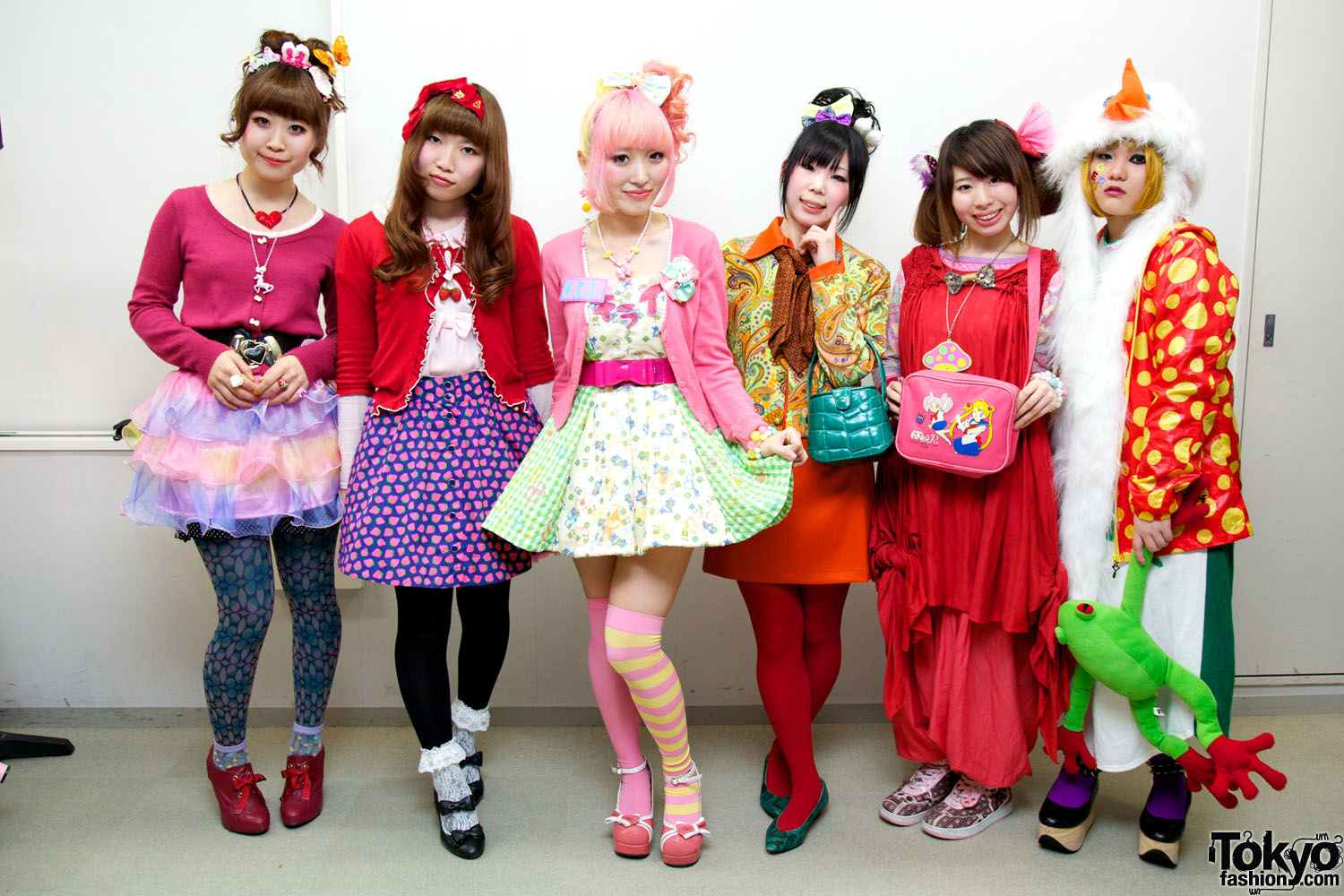 The reason for taking your interest and looking at it from a different view the Kawaii view I guess....Is so that you do not look and seem Fake or a Wannabe around your friends and new Kawaii Friends, We are not changing you or your personality here.
Acting Kawaii...okay this is when it can look fake, over the top and childish. You don't want to do something you don't normally do, as it will look odd to friends and family.
Being Kawaii and acting Kawaii is simple, Its okay to act a little over the top with excitement in your interests, or when you have found that dream dress or got a Hello Kitty plush at sale price ect ect.Putting on that extra drama to your emotions can help, and you will be Kawaii in no time!
The other thing is to stay polite, sweetly smile and respect that others may or may not like Kawaii.

''How Can I be more Kawaii?''

This really depends how far you wish to take Kawaii, some want to dress Kawaii where others might want to be surrounded by Kawaii items or want to create a Kawaii Lifestyle.
Its quite easy to be more Kawaii by adding little things to your every day, from drinking out of a cute mug of coffee or making a emoji/smile cute face with ketchup.
Picking cute charms and adding them to your smart phone and keys. Using a cute school bag or decorate your school stuff/ note books with Japanese stickers and Deco tape is also a great way to add more Kawaii.

Looking into the other areas of your interests and see if they can be made Kawaii is a big key to becoming more Kawaii.

At the end of the day Kawaii can really be anything to every one, its what you find cute/Kawaii is what matters and don't forget to have fun too!
Tartan
xox