Hello every cutie.
How are you all doing. I thought I would share some Kawaii fashion finds that you can get on the local high street brands and some online retailers too. There is still a lot of Pastel shades in the shops. I guess with it bring spring every one likes to wear pastel shades.
And then there is me shying away from them and picking more bolder shades to wear, personally I do not think I suit pastel colours. But I do like looking at them and think they look super cute too.
I spotted this cute powder pink cross over bag from Boohoo.com. And I love the shade and style of this bag and its a steal at a mere £15!
The other thing that has surfaced to the fashion world is the Wrapped skorts and skorts.
Looks like a wrapped/skirt but worn like shorts. These are not new, I used to own a pair once upon a time but what I love about them is the fact when there was no worry of the wind to catch your skirt . They are so Kawaii!
Yay! I hope they catch on again hehe.
Mind you am not very keen on the Wrap style.
The other thing that I found was cute beanie hats that still are found in the shops, no wonder it feels like spring and summer are so far away! Its not been a nice start to the year weather wise. But this spring themed daisy cosy beanie hat has caught my eye. It is so adorable looking.You can find it in River Island by the way.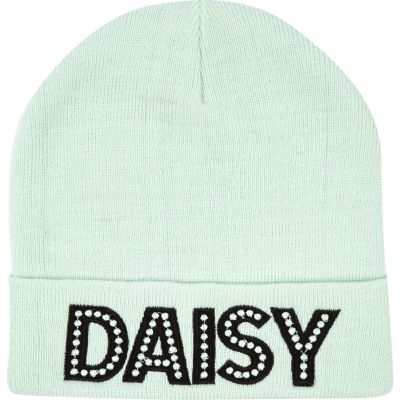 A other cute bag I found was from Boohoo.com again. I find that place can be a hit or a miss but then I guess it depends on what you are buying however I saw this and thought it was super cute a Lavender shade back pack. I really like its colour and the over all style of it .
It would be pretty cool to use it as a school or collaged bag. And a nice change from the dull back ones. hehe.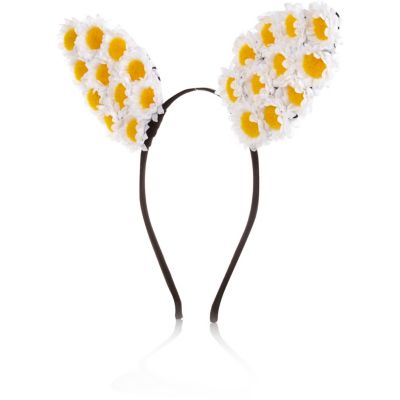 To keep with the spring time pastel themes here I found this cute hair band. Which is rabbit ears with Daisy flower heads on the ears. from River island. Hehe its adorable and would make a cute hair statement and for a themed Easter picnic too.
There is so many cute things in the shops right now, its just a case of keeping a kawaii eye open.
Oh and don't forget about your chemists and make up sections in stores because they also have jumped into spring! With really nice pastel shades, colours and textures in nail polish and there is some really cute baby pinks in the blusher counters and sweet soft mints and baby blues for your eyes!
For example look at this stunning pallet by Barry M and its cute packaging too, Kyaa!
I do like seeing these pastels and spring themed items at this time of the year - it gives a bit of hope to warmer weather to come and I look forward to wearing more dresses and skirts in the year too. Have you already picked up your pastel shades in your own styles and fashions or are you looking for more bold colours and prints for spring?!
Tartan