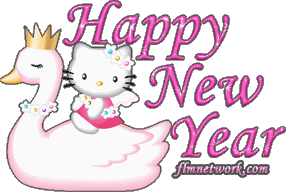 Hello my Kawaii lovers,Happy New Year to you all,Have you set some goals and dreams to achieve this year yet? Or are you still thinking hard to pick one or two.
I have a few of my own,I guess I hope with blogging them that they will be motivation and a reminder to try and aim for them.
But lets look at the past year of 2012.Well in the grand scheme of things nothing really happened much for me,but My Blog has started slowly but surely getting noticed.I have interviewed some cool people and company's that took part in my Blog likes of Rainbowoholic,I have got to review lots of products for keeping super kawaii.
I have also become part of Keep it secret  as a extra help on facebook too.