Hey every one! Yuno what can be super hard? Buying for a loved one or a friend who is super Kawaii , they can be super tough to buy for! So I made up a list of Kawaii items that I think would make a super kawaii gift for the Kawaii cutie that has everything already! I also have done my best to stick to UK retailers as already Christmas is sneaking right up on us! Kyaaa~
Straight in at number 5 am going to show you
Kawaii Club Subscription
brought to you by Keep secret , Keep it Kawaii. Based here in the UK! This is a great idea for any Kawaii lover, You can pick the kind of Subscription you want and then get it addressed to the person to the box and every month is a surprise! With goodies all the way from Japan and from licensed companies this will not disappoint!
At number 4 check out
Cutesy Kinky
for a full range of Kawaii Fashion from cute fairy kei to Lolita outfits. Not only that you can find a range of cosplay and other Kawaii bits and bobs , which are great for stocking fillers and small gifts for giving. I am loving the new Kawaii Winter range full of warm cosy looking hoodies ! Not only will you stay super warm you will look super Kawaii at the same time! You can find so many cute outfits here!
In at number 3 and a personal fave shop of mine will be the lovely and cute
Frilly Pops
who can be found on Esty. The owner is the queen of pom poms and puts my own home made ones to pom pom shame. You can get the most adorable pom pom earring and even garlands to make any Kawaii lover fall in love with such a cute gift! From wearing them to displaying them in your very own kawaii space! These will be a hit for those who like to stand out from the crowd and are super quirky earrings to wear~ I must have at least 5 pairs of these adorable earrings!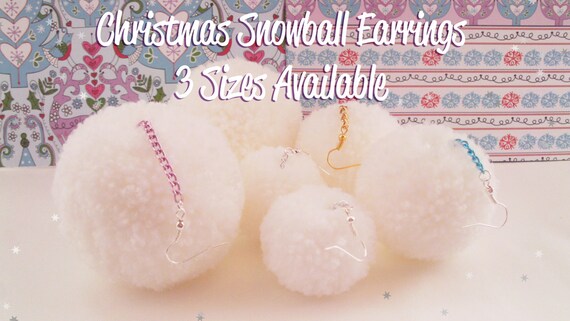 Coming in at number 2 I decided to pick
ArtBox
a other online based UK retailer and what I adore about ArtBox is the FREE shipping and little extras that you can add to your basket as a gift! Find your Kawaii Cards and items here. I have a soft spot for all the Soft toys and the Plush dolls!
And in at number 1 I am picking a small business called
ILoveCrafty
. A really sassy and trendy yet Kawaii online store that I have also used, I have used all the shops listed here. And I love the designs and the owners style here. I have a few items and love them dearly. From really being a mermaid to crazy cat lady items there is something for every one. I have to admit the Donut stuff is so cute a mix of yummy food ( I love iced donuts!) cute pastels and dash of glitter is so adorable!
I hope my small shop guide will help you with your christmas shopping guys!
Later, Tartan xox