Hey every cutie! I hope you are all well. I been looking at updating my Camera kits, and I happen to stubble across some super cute Cameras, They are so Kawaii!
Am sure you all know of the cute instant Polaroid cameras that every one seems to have but I came across some other Films to use in them that is super sweet and also a other camera that are really adorable that I had to share them with you!
These films I found can be used for the Fuji Film Instax Polaroid cameras. Are these not just so pretty ! With the choice of shiny stars or candy pop polka dots! However they can be really costly to buy * sheds tears*
You can also get cute accessories to add to your camera to get cute colour effects with your camera such as attachments to change the filter of the colour and lens that you can add on too. How cute are these?!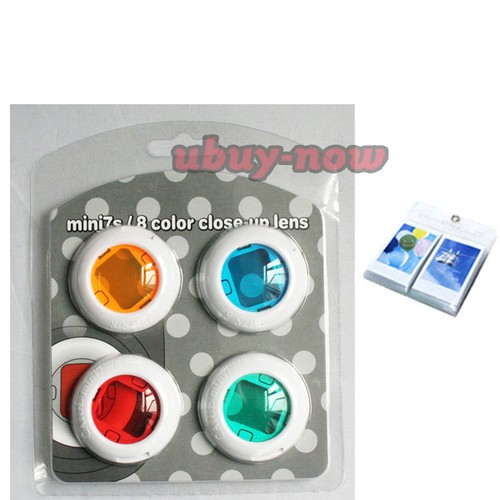 You can also get attachments that look super cute as My melody and Hello Kitty that have a mirror on the lens attachment to match with the themed Fuji Films that you can buy.
The other colourful item was the Holga Camera that comes in a range of colours and it was the most colourful one that got my attention. I was rather tempted to buy one myself but I think it would just sit on my desk and look pretty.
I just love that is super cheerful and happy looking am sure who ever you were taken a picture of would smile seeing such a cute Camera.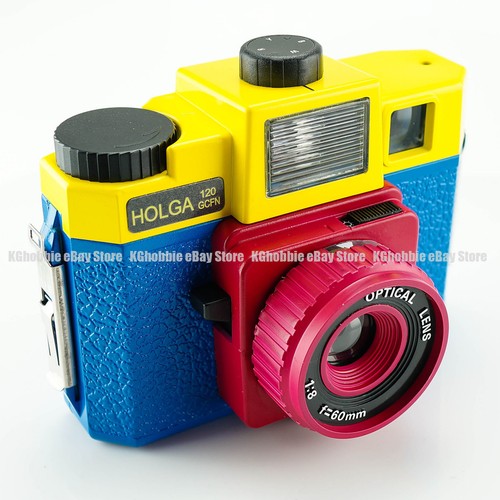 I really like the cuteness of this camera . It looks just like a toy one!
I have no idea about them apart form they are your films cameras and would have to have to get the film sent away to be developed . I think they could be a lot of fun though. The other thing is they come in a range of colours too. So if you a kawaii lover or a keen photographer I think you would like a camera like this!
Tartan <3